SMS service, freshly served
You like comfort and quality? Your customers do as well. For this reason, the use of SMS as a communication path is particularly suitable, especially in the catering industry. Here, all the high-quality ingredients come together: professionalism, data protection, optimal accessibility and informative bundled added value. Garnish the whole with personalizable salutations and you already have an intuitively configurable menu, catering to the taste of your customers. Flexibility and customer proximity are in demand especially in the fast-fluctuating business hours – which you can implement excellently with our SMS service.
We have put together modules for you that perfectly harmonize with each other, but also bring variety, for example:
Your advantages
In your account you have the optimal overview of contacts, delivery reports, planned orders, evaluations and much more. This allows our modules to help you organize your appointments and manage your data. You can access our web app at any time, but also integrate our services via SMS gateway for still using your usual software.
Our API applications scale with your requirements. HTTP Documentations support you to configure and if you have any questions, please do not hesitate to contact our support team.
In order to provide your guests with the best possible service, we offer various interfaces, which ensure the automated sending of SMS quickly and reliably, as well as being personalized and customizable. For example, SMS2SMS, Email2SMS and SMS2Email are available as message options.
On the other hand, the respective receivers need no specific prerequisites to get your message. Mobile phones of almost any generation can receive SMS natively. In addition, you can provide even more benefits to guests with smartphone if you send links or appointments.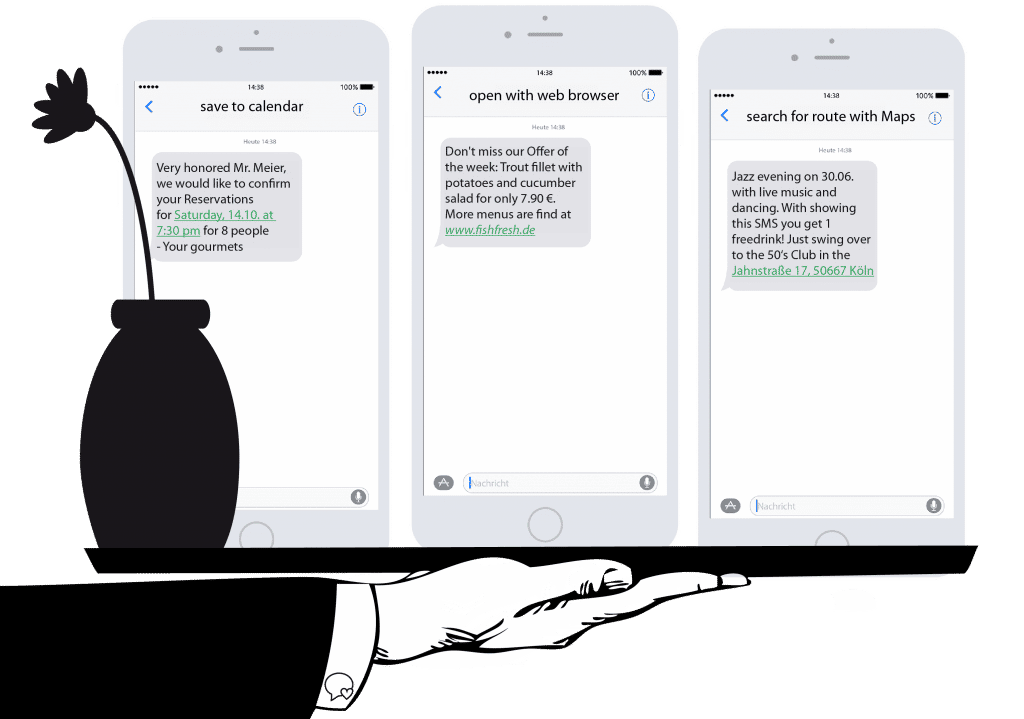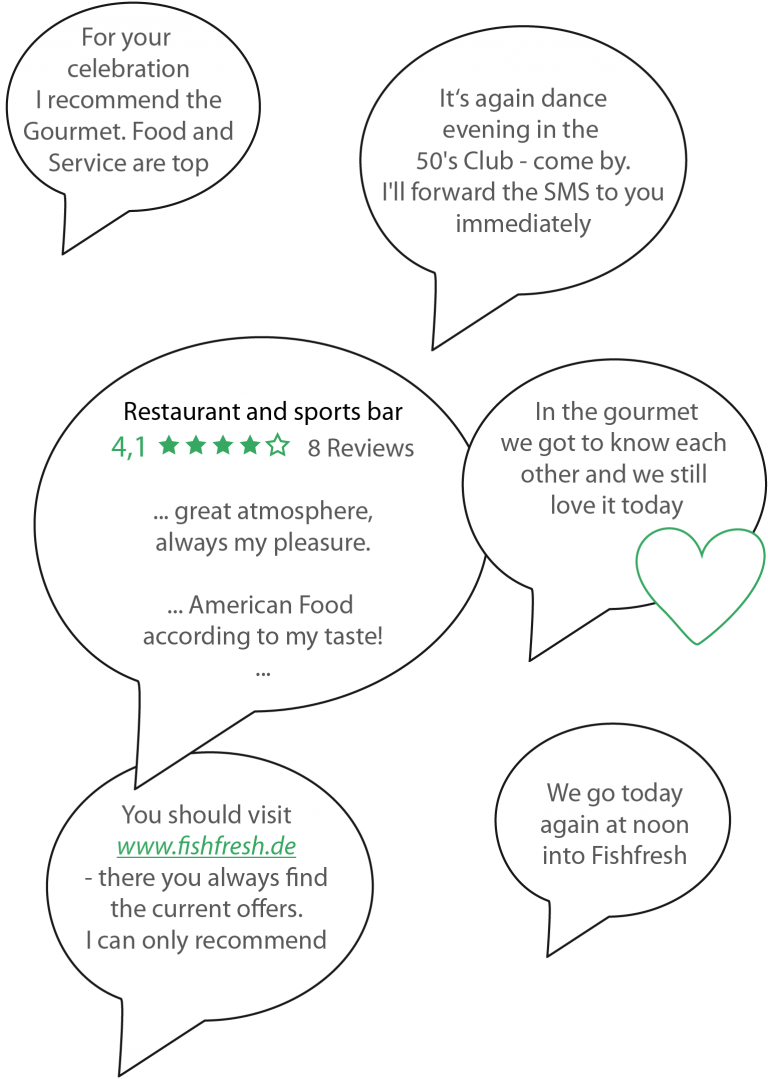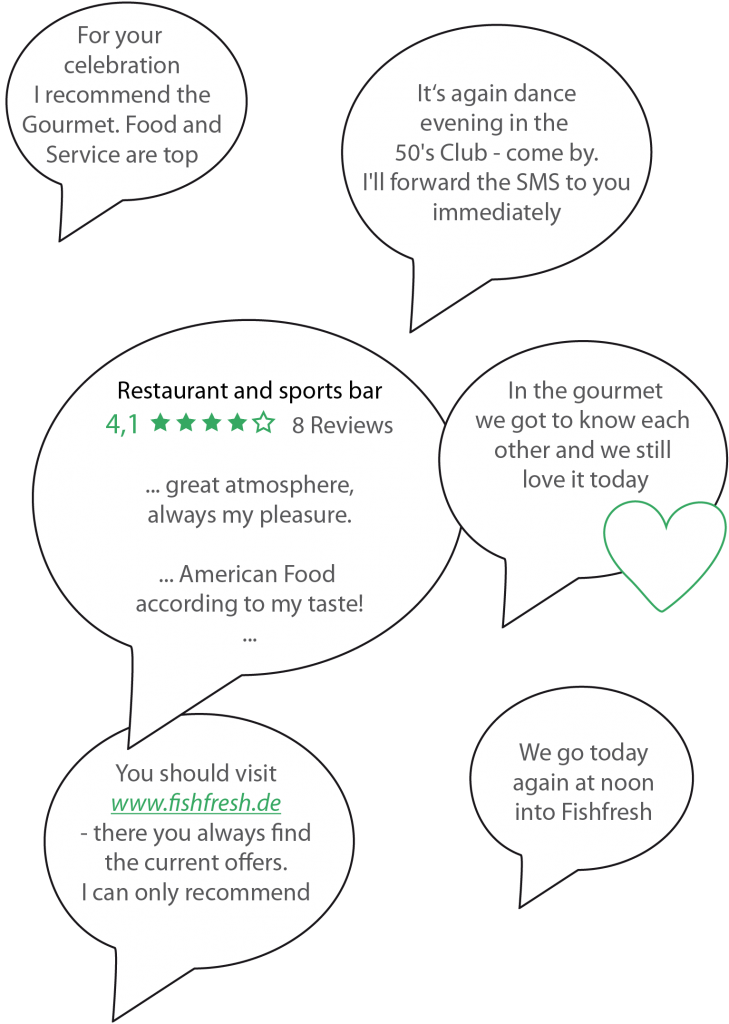 Customer acquisition and customer loyalty require a constant service in catering firms that should be structured effectively, but also professionally. Features such as journal, groups SMS and Text2Speech (also called Voice) facilitate everyday life in the catering industry. Be it restaurants, bars, delivery services, clubs or canteens – thanks to our SMS service, you have direct contact to your customers and can really make them hungry for your offer.
Transparent and fair – Prices to send SMS
Simply top up your credit balance and pay only the SMS you send. There will be no additional costs for you. All features like the API, Email2SMS etc. are available free of charge for each account.
Direct SMS
0,075 €per SMS*
Worldwide sending
Own sender
Free response
Port numbers
Delivery report
Flash SMS
Unicode messages
100% Guaranteed delivery
*All prices plus 19% VAT. The prices are valid for a sent SMS with 160 characters. Messages with more than 160 characters are calculated according to the number of sent SMS, in which for each SMS message 8 characters less are available. An SMS with e.g. 310 characters would thus be calculated with the triple SMS price. For SMS with unicode characters, i.e. characters which are not included in the standard GSM alphabet (e.g. cyrillic, arabic, etc.), only 70 character per SMS are possible. The price above then applies to 70 characters. No transmission to special phone numbers.