Commerce profits from SMS communication with flexible handling
Looking at the development of commerce in the past, one thing is obvious: The market is constantly changing. Therefore, retailers and online shops need to find flexible and reliable solutions to help them realize innovative and knowledgable approaches to keeping their customers engaged. The unexpected partner: a high-quality SMS service. While keeping your goals in mind, we are not only facilitating effective communication with your customers, but we are also already thinking about the next steps for commerce. That is why we are developing our modules in a future-oriented way to give you access to optimal solutions that add to your marketing strategy. At a fair price, of course.
Thanks to our SMS products, you can improve your customer loyalty at any time, worldwide, to make sure you meet their respective needs. For example with:
Your advantages
Mobile marketing is not only popular in online commerce, but also supports local distributors. In particular, group SMS and personalized salutations promote customer loyalty. Via our web app, you can immediately create an account, manage addressees, set up permanent orders, check everything in the journal and track the delivery report. Of course, you have full cost control and can evaluate your processes statistically at will.
In addition, you can reach our SMS Gateway via several interfaces via which you can integrate your own software. As a result, you continue to have your usual functions as well as our features. In order to make it easier for you to configure the individual jobs, we have put together a series of documentation to help you set up the parameters.
Whether it is Email2SMS, SMS2Email, Voice or the classic bulk SMS – with us you can create all content individually and let it be sent automatically. It's also possible to send time-delayed SMS, with a virtual or physical number for the return channel, or you could use our seven-cli tool for two-factor authentication. This means that you're always in direct contact with your customers and can distribute essential information in a targeted manner or send it to everyone in your contact list.
One Way
e.g. Birthday greetings with personal
invitation and discount offer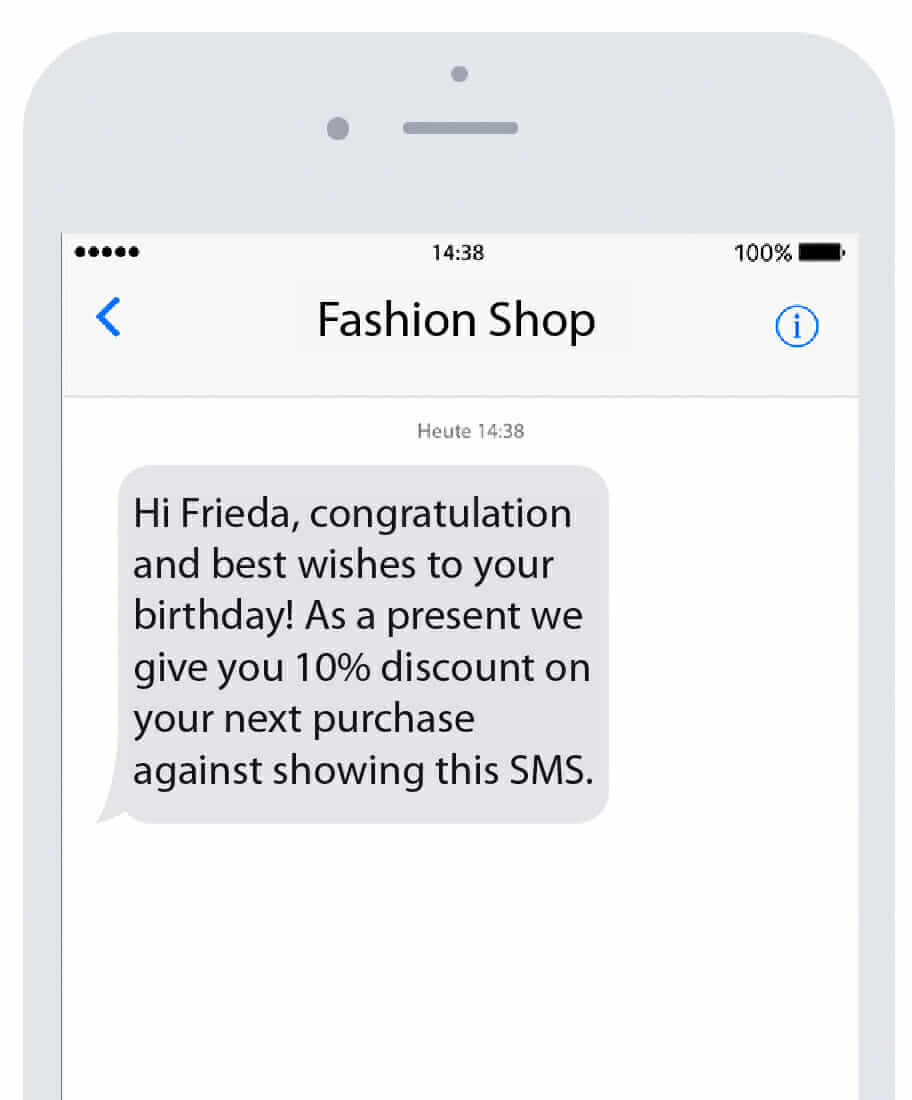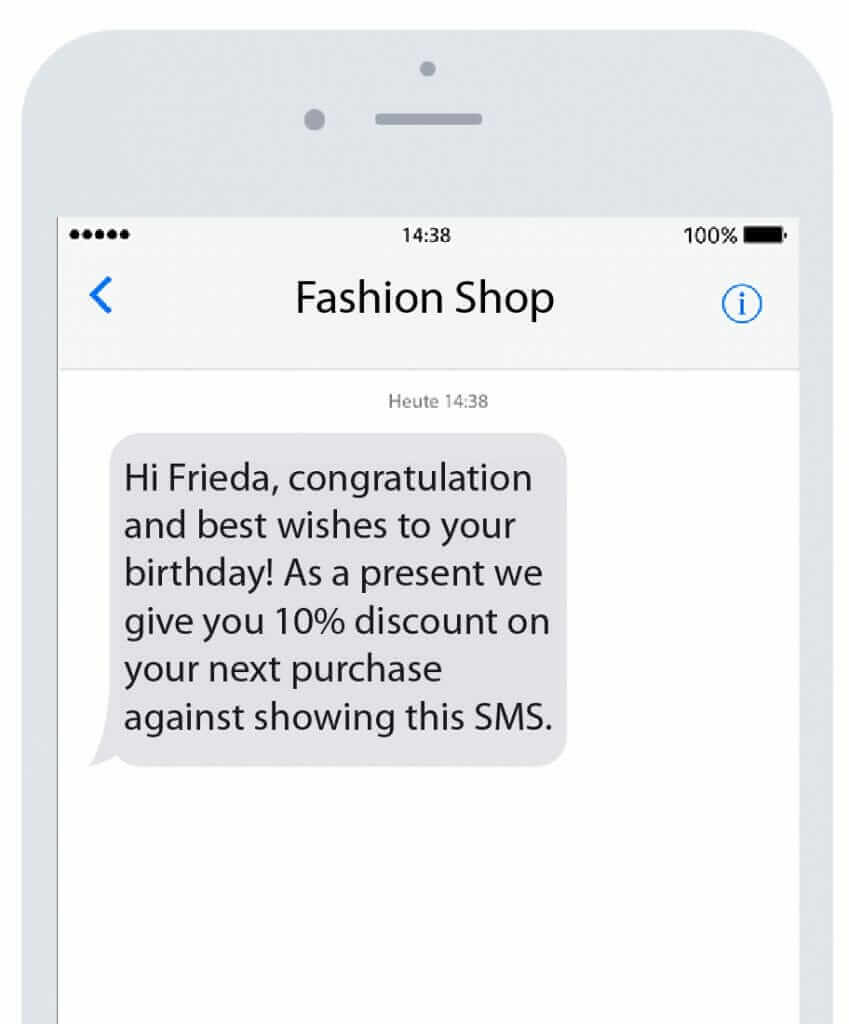 Two-Way
e.g. Appointment agreements, which your customers can reply undisturbed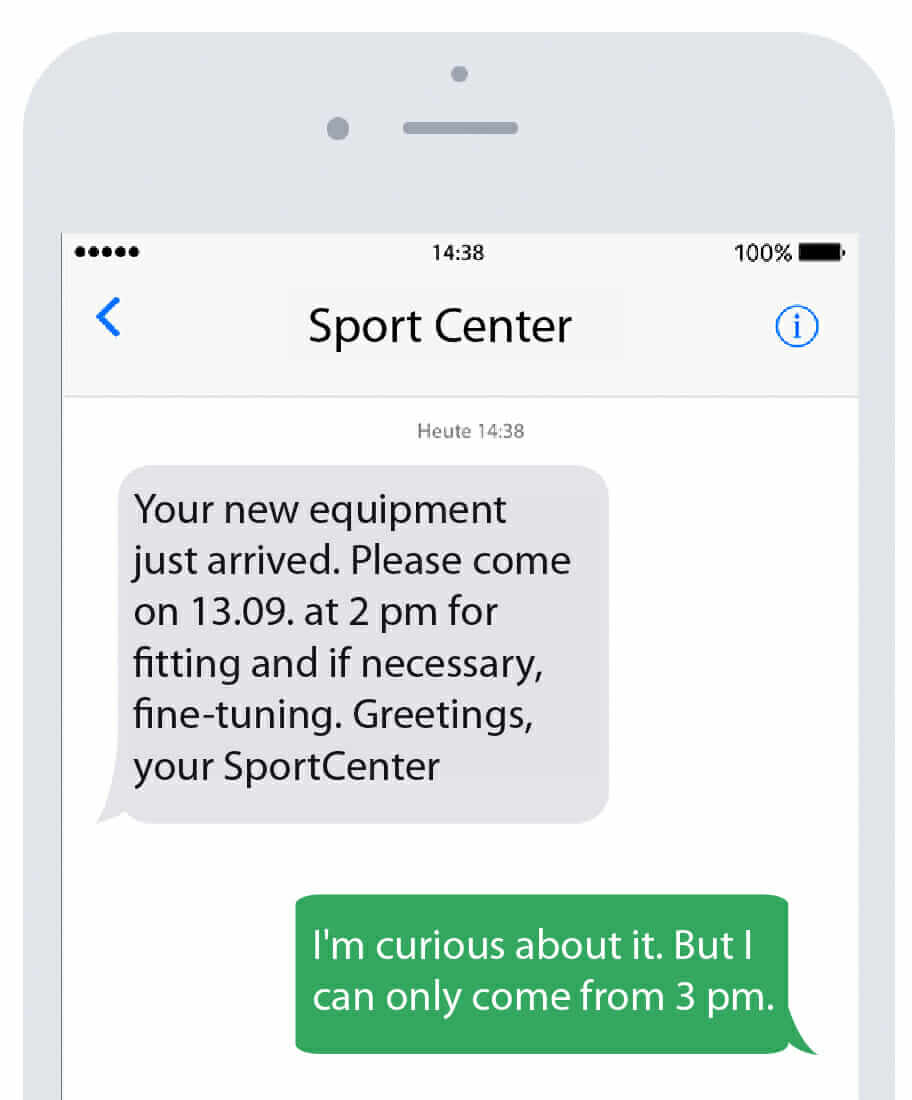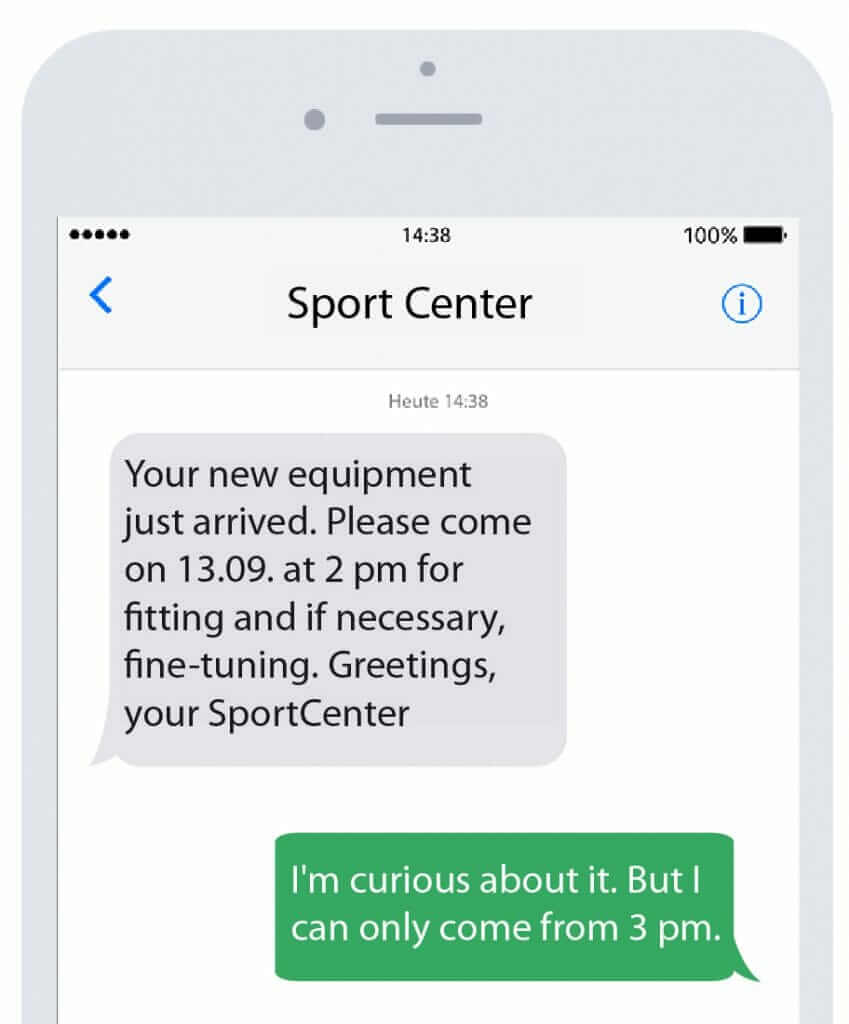 All-Ways
e.g. automated bulk SMS,
which you trigger via seven-cli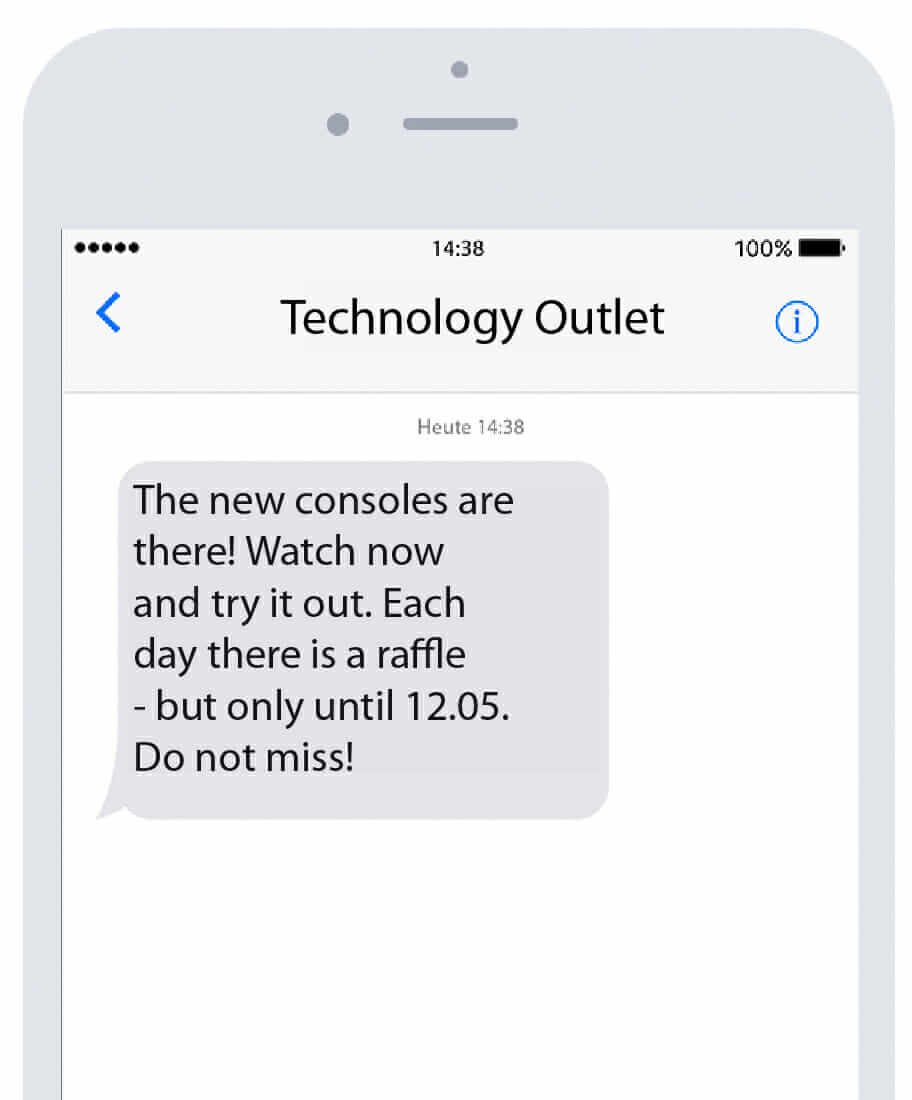 For retailers, wholesalers, service providers or other businesses in commerce, SMS campaigns pay off in any case. You can reach your customers much faster than via mail, and even more reliably thanks to our 99.5% availability rate in over 880 networks. You can receive feedback directly and react quickly, which is amazing for commerce. You also have an optimal overview of the communication area of ​​your company, whether internally or as an adaptable marketing solution for customer loyalty.
Learn more about appointment scheduling in retail
After the first Corona lockdown in spring 2020, the store of a sportswear manufacturer in the designer outlet Wertheim Village in Baden-Württemberg was finally able to reopen in mid-May. Due to access restrictions, an appointment allocation system was needed. You can read how the team decided on a solution and what role SMS played in the process in our case study.
Transparent and fair – Prices to send SMS
Simply top up your credit balance and pay only the SMS you send. There will be no additional costs for you. All features like the API, Email2SMS etc. are available free of charge for each account.
Direct SMS
0,075 €per SMS*
Worldwide sending
Own sender
Free response
Port numbers
Delivery report
Flash SMS
Unicode messages
100% Guaranteed delivery
*All prices plus 19% VAT. The prices are valid for a sent SMS with 160 characters. Messages with more than 160 characters are calculated according to the number of sent SMS, in which for each SMS message 8 characters less are available. An SMS with e.g. 310 characters would thus be calculated with the triple SMS price. For SMS with unicode characters, i.e. characters which are not included in the standard GSM alphabet (e.g. cyrillic, arabic, etc.), only 70 character per SMS are possible. The price above then applies to 70 characters. No transmission to special phone numbers.